The Jefferson Iowa News®
The Greene County courthouse, built in 1917, is a well-preserved example of Beaux-Arts government architecture, which found expression in a number of Iowa courthouses during the first decades of the 20th century. Prominent features include the three-stage elevations, three-part facades, and engaged porticos, all executed in Bedford limestone, a popular material for that style.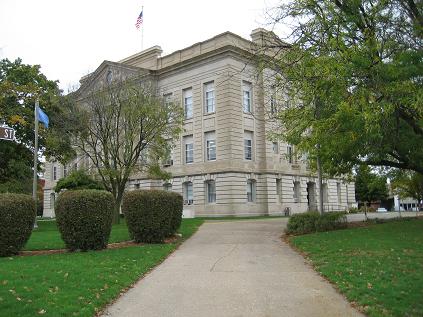 As in many courthouses of that period, a principal feature is the domed rotunda, which extends through the building from basement to attic, with superimposed column screens on the two main levels separating the rotunda from the surrounding corridors.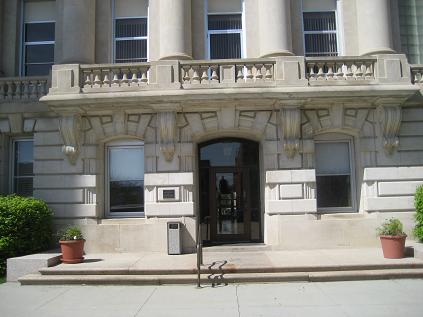 The building measures 123'7" x 86'. East and west elevations are identical, as are those of the north and south. The masonry is rusticated to the level of the cornice.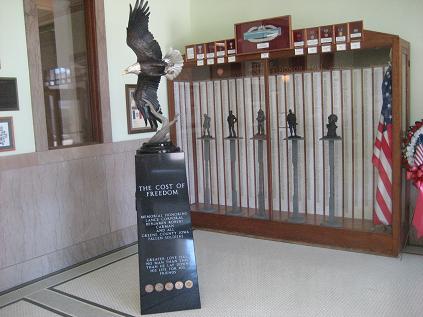 The windows of the first and second floors, uniformly finished with square heads, are joined by sunken spandrel panels. The windows of the basement level are finished with slightly arched heads with boldly articulated voussoirs.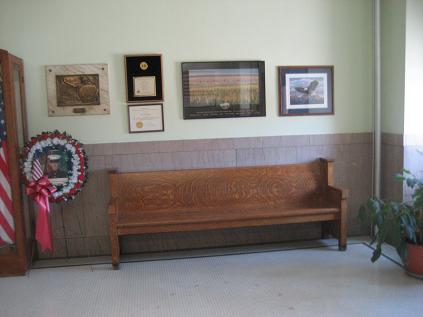 The 11-bay, three-part main elevations are dominated by engaged Ionic porticos with triangular pediments.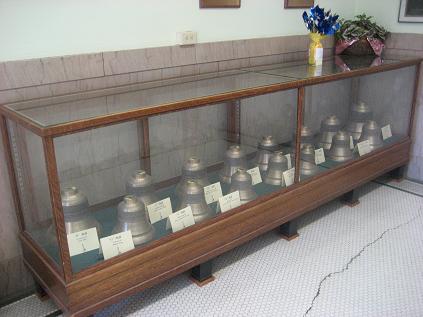 Clocks are set in the tympana of the pediments, which are decorated with figures and swags executed in bas-relief.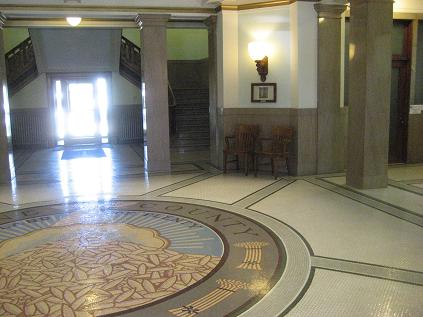 East and west elevations are each seven bays , the center five bays organized into a slightly advanced frontispiece.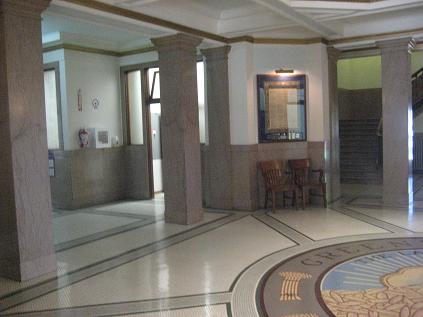 The interior of the courthouse is arranged around a central rotunda with stained-glass ceiling.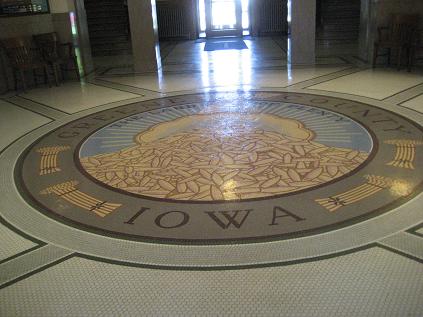 Access to the surrounding rooms and corridors is through wide, two-story round-arched openings,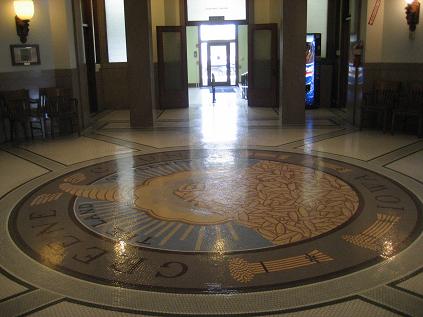 screened by pairs of Tennessee marble columns (Doric first floor, Ionic second floor).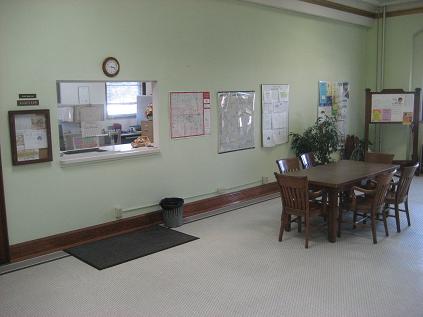 The tympana of these arches feature wall murals showing the progress of civilization as recorded in Iowa.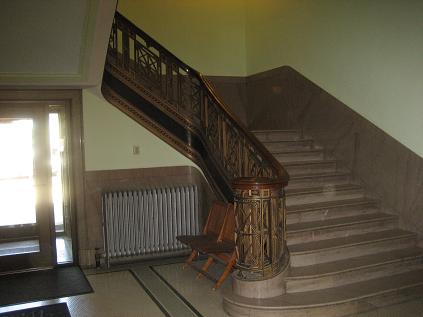 The murals, executed originally by artist William Peaco of the Andress Decorating Company,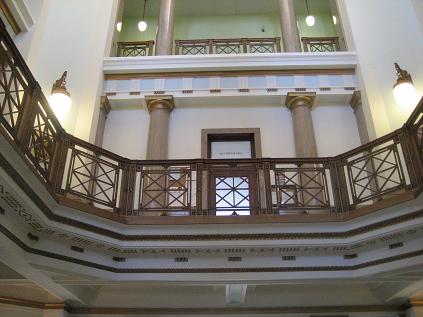 were originally entitled, "The Buffalo Hunt", "The Pioneers", "The Emigrants", and "The Modern Farm".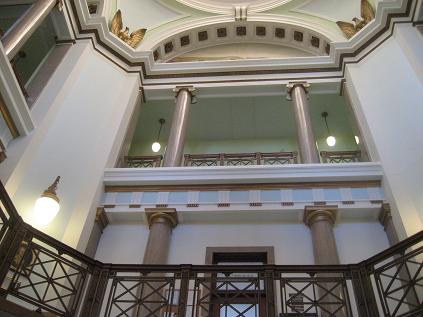 In the 1950's artist John Pritchard replaced "The Buffalo Hunt" with a farm scene featuring a combine, with a city in the background, and reworked "The Modern Farm".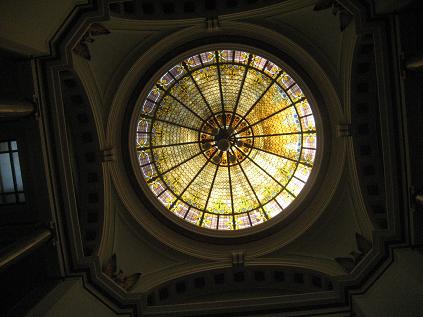 The rotunda floor is a mosaic in ceramic tile, depicting the county seal with the theme of the Horn of Plenty.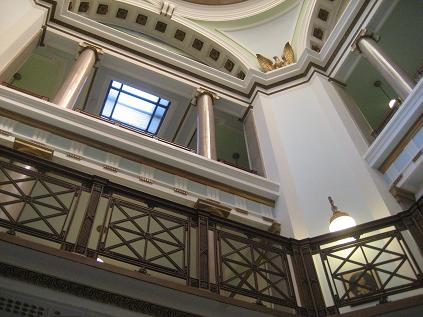 The main staircase is marble, with ornamental balustrades of bronze-plated iron.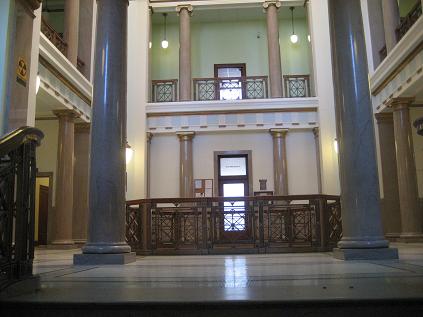 Architects for the courthouse were Proudfoot, Bird and Rawson of Des Moines,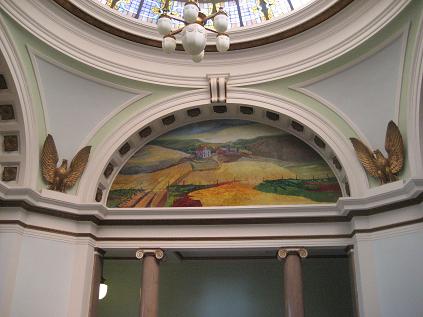 whose extensive use of the Beaux Arts may be found in other Iowa courthouses and, most monumentally,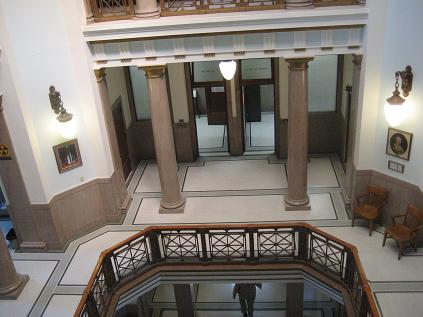 in the four buildings which form the outer corners of the quincunx known as The Pentacrest at the University of Iowa in Iowa City.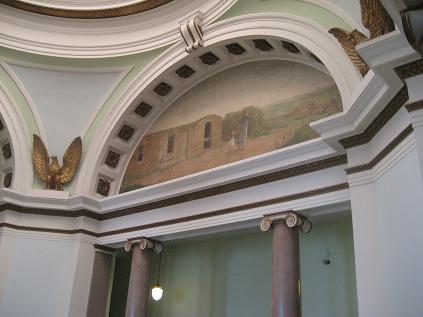 To the south of the courthouse on the lawn is a bronze statue of Abraham Lincoln on a granite base,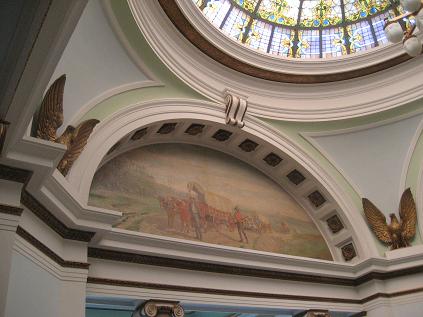 which was erected in 1918 as a gift from blind attorney E.B. Wilson of Jefferson.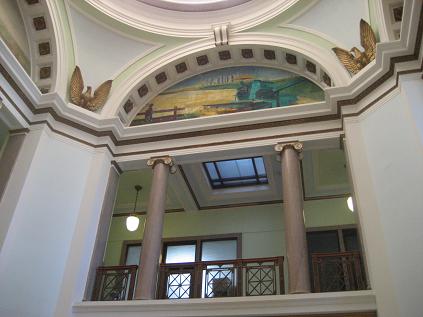 It was made by Bureau Brothers of Philadelphia,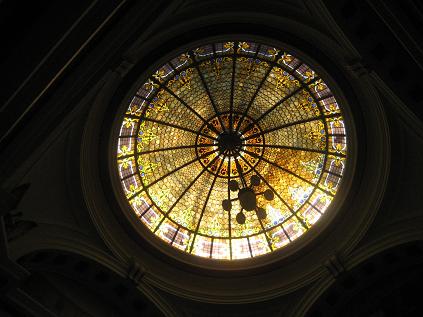 as a monument to the Lincoln Highway (U.S. 30), which formerly ran through the business district.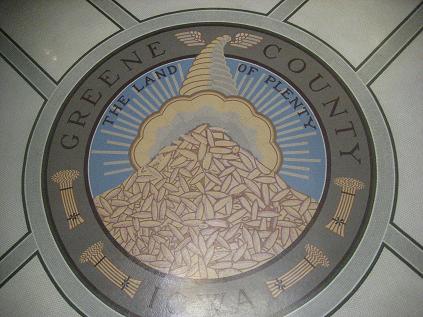 Lincolnway now forms the south edge of the square.