The Jefferson Iowa News®
The Top Fifteen Businesses in Jefferson Most in Need of a Facelift!
In a previous story, we combed the streets of Jefferson looking for interesting architecture and buildings of note historically. In the process, we came across another group of buildings - those mostly in a state of neglect. We are not talking about empty, closed, or abandoned sites, for the most part. Buildings in that category are found in every city in the world. This piece is dedicated to pointing out businesses that are open and operating, but for some reason or other have either been allowed to deteriorate or have been maintained in an unattractive manner. Here, then, is our presentation of the fifteen businesses in Jefferson most in need of a facelift (or a coat of paint).
No. 15: Don's Hardware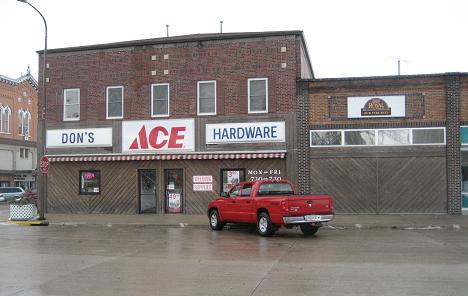 Don's Hardware cracks the list for their extensive use of wood to board up the front of their building. This is a pattern we ran into repeatedly in Jefferson. Don's has chosen to eliminate what used to be windows which allowed passerby to window shop and served as display cases. It is apparently much cheaper to just board up your business.
No. 14: Linda's Fashions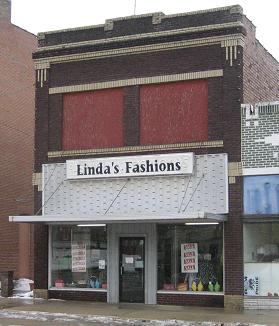 Linda's Fashions comes in at number 14. This building has been home to many businesses in the past, and it amazes us just how little it has changed. That dreadful awning has been there for at least 30 years, along with the blank marquee above it. The current owners chose not to make use of the marquee, and instead merely hung a sign over it. The upstairs windows have been eliminated, but for some reason they found it necessary to point them out by painting them red.
No. 13: Prairie Blue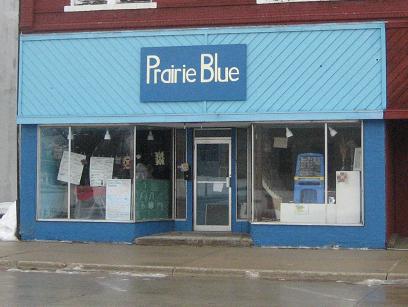 Number 13 is Prairie Blue. We don't have anything against the color; it is obviously a tie-in with their name. Unfortunately, they chose to hand-paint their name on a piece of plywood and use it in place of a decent store marquee. I'm sure that saved them a lot of money. Also, their window displays give the appearance of a store that is in the process of closing. This store might actually look better boarded up.
No. 12: Breadeaux Pizza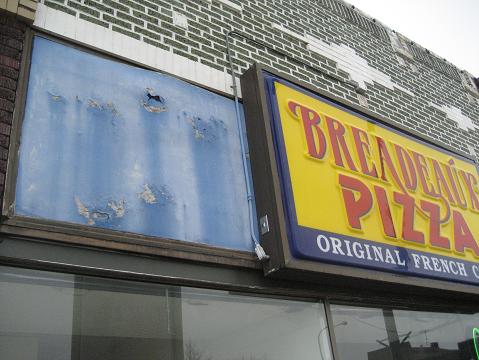 We really only have one issue with Breadeaux Pizza, our number 12 business, but it's a major one. The marquee looks like it has been through a twister! Seriously, whoever shows up for work and unlocks the front door every morning has to walk right past this travesty. At what point do you decide to spend a little time and money to make your store look presentable?
No. 11: Shadran Industrial Supplies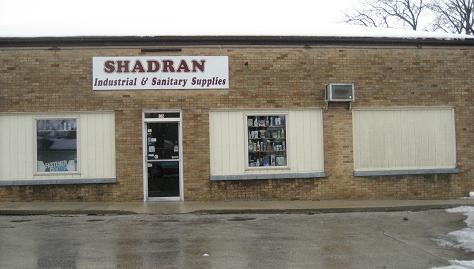 Shadran Industrial Supplies earns the number 11 spot in our list by virtue of their generous use of wood to board up all their windows. It creates the look of a bar or strip club in a seedy part of town. Just exactly what do Jefferson's business owners have against glass?
No. 10: VFW Post 9599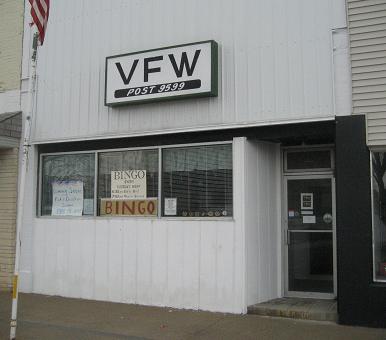 The local VFW post appears in our list at number 10. I'm not sure exactly what gives this place such a run-down look. Maybe it's the ugly vertical wooden siding. Or maybe the fact that it needs a coat of paint. If you look really close, somebody spray painted "step up" on the front (and only) step. For safety reasons, no doubt.
No. 9: Iowa Realty (annex)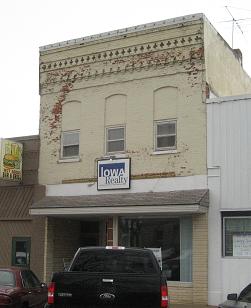 We know that Iowa Realty has moved, and this is no longer there headquarters. But it's still on the square downtown, and their name is still on it, after all! What do these guys have against paint? Just walk about 100 feet over to that boarded up hardware store and buy some paint from Don! Would you buy real estate from these guys?
No. 8: Davis Auto Collision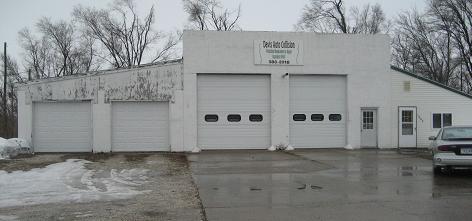 Number eight: Davis Auto Collision. OK, you maybe don't expect aesthetic beauty from a body shop, but I can tell you, this photo doesn't do them justice. Once again, the businessmen in Jefferson refuse to buy paint. No wonder so many hardware stores went out of business! I generally like my auto repair shop to look at least as good as my car.
No. 7: Mike Pittman Repair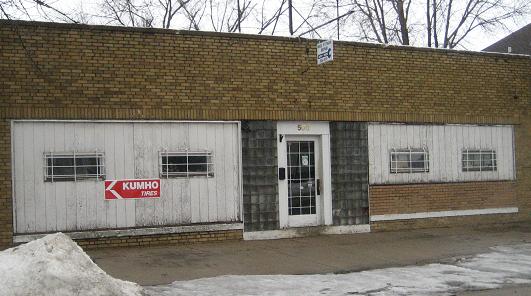 At number seven, Mike Pittman Repair has combined the effects of boarding up all his windows, AND not painting them as well. This way he has the best of both worlds. You wouldn't even need a ladder to paint this. Originally, this was probably a good-looking building with a large glass storefront. Too bad.
No. 6: Twins Shoppe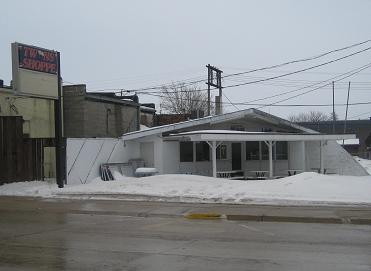 The Twins Shoppe ice cream shop is closed for the season, but it looks like it is closed for good. I'm not sure the light works in the sign. This is yet another place near the square that could be improved drastically with some paint and minor improvements. I can't figure out what all that junk is stacked up next to the building.
No. 5: Durlam Electric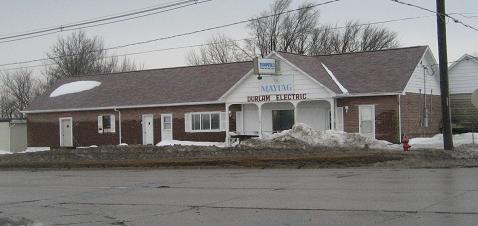 Durlam Electric cracks the top five by employing the time-honored Jefferson technique of making a coat of paint last for 30 years. The signage and the lettering on the front of the store all need replaced. I'm not exactly sure what all that crud is along the front of the building. It looks like they need to power wash the whole place.
No. 4: Spare Time Lanes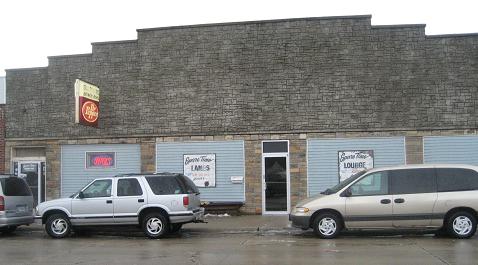 At number four, we find the local bowling center. The hanging sign has the appearance of being about 25 years old. Everything is boarded up, and what used to be the front door doesn't appear to work - you now enter the door on the left. Two small, inexpensive signs are tacked up, although it is obvious that there is room for a nice, large overhead marquee.
No. 3: Gilroy's Furniture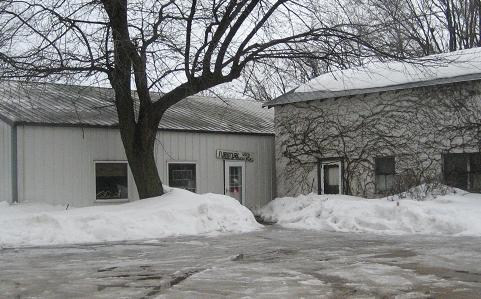 Some one unfamiliar with Jefferson would never mistake this place for a furniture store, or any other type of store, for that matter. I'm sure that their clientele is therefore limited to people who already know of its existence. It consists of three unkempt buildings, with a bare minimum of signage. I don't think anything has been done here in the way of repairs for many years.
No. 2: Don's Radiator Service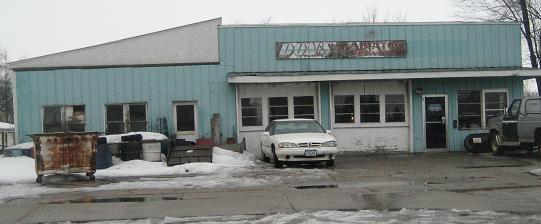 Don's Radiator Service finished a close second in the voting. Where do you start with a building like this? Even the dumpster out front looks old and decrepit. The place gives the impression of a condemned building. Maybe it should be.
No. 1: Ogren's Custom Graphics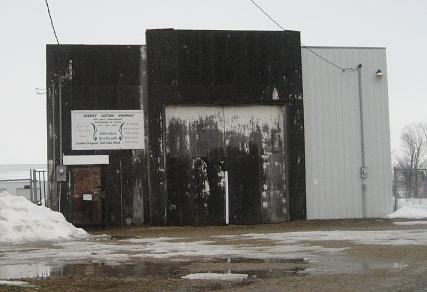 And the number one most distressed-looking business in Jefferson ... Ogren's Custom Graphics. Would you let this place do graphics work for you? Not only does it need painted - the current paint job is so old it has literally worn completely off! The most annoying thing about it is that you could probably make it look really nice for a couple hundred bucks and a spare weekend.