JIN Lead Editor Missing Again

The editors at Jefferson Iowa News are reporting that their senior award-winning editor Rick Bland is missing - again. He has not been seen or heard from for the past three months and his fellow editors have been shuffling duties around in his absence. So far all deadlines have been met, however, and his fellow senior editor Tars Tarkus states that the staff is not worried. "This is not the first time that Rick has turned up missing. He is no doubt just chasing the dragon again. His wife and kids are OK and patiently await his return."

We are reminded of the time a couple of years back when Rick was last missing and was found to have pawned all of his possessions including his prosthetic leg. He turned up a few months later with stories of being in Bangkok and the Golden Triangle. His memory failed him on most of the details, however.

Rick has periodically checked in and left phone messages, usually in the middle of the night, demanding more travel expenses. He has continued to file stories, although they are mostly unintelligible and useless for publication. His last message stated that he was in Prague, or possibly Belgrade, he was not sure which. He included the photo below. Rick is the man circled in the picture. He stated that the shot was taken in Prague, so we shouldn't bother trying to locate him right now.

In the meantime, continue to enjoy Jefferson Iowa News as our family of editors remains steadfast in our goal of being Greene County's Most Reliable News Source.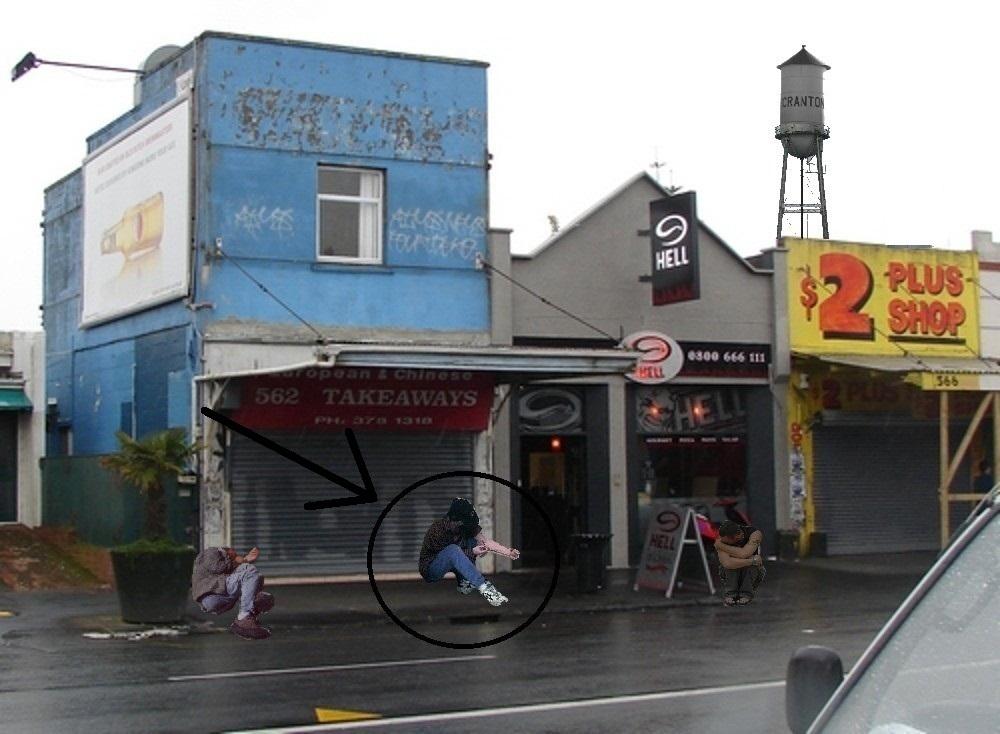 Spencer Straight, 07-31-2010