Greene County Area Population Examined Closer

As reported in a recent Jefferson Iowa News expose, the population of Jefferson is on the decline, even as other nearby communities thrive. Cities such as Grand Junction, Scranton, and Bayard have reported unprecedented growth over the last five years, while Jefferson appears to be completely stagnant.

Editors from JIN recently visited all of the above communities in an effort to discover the reasons for the seemingly inexplicable difference, when these cities are less than fifteen minutes apart and exhibit no noticeable demographic differences. In interviews with civic leaders from these communities, we were impressed with the far-sightedness and community responsibility shown by groups from Grand Junction, Scranton, and Bayard.

While the city of Jefferson has repeatedly shown a pattern of discouraging out-of-town investors from building within the city, these other communities have encouraged just such injections of money, and the results are quite impressive.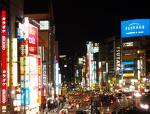 Bayard, Iowa Grand Junction, Iowa Scranton, Iowa

The above photos were taken earlier this year by our editorial staff, and seem to show thriving communities in these nearby locales. We here at Jefferson Iowa News understand that residents of Jefferson don't leave their community on a regular basis and may be surprised by the development other nearby cities are achieving.

Local authorities in Jefferson were unimpressed, however, when confronted by these statistics. They proclaimed that these other communities were bypassed by RAGBRAI and do not have the drawing power that the Bell Tower Festival creates annually.

It should be noted that many rapidly-growing cities througout Iowa survive without visits from RAGBRAI every eight years. Steady economic growth is probably best achieved by a regular influx of outside money and development, rather than the occasional shot in the arm from class reunions. We were able to obtain photos of Jefferson's commercial district as viewed from the Mahanay Tower and you can make your own comparison.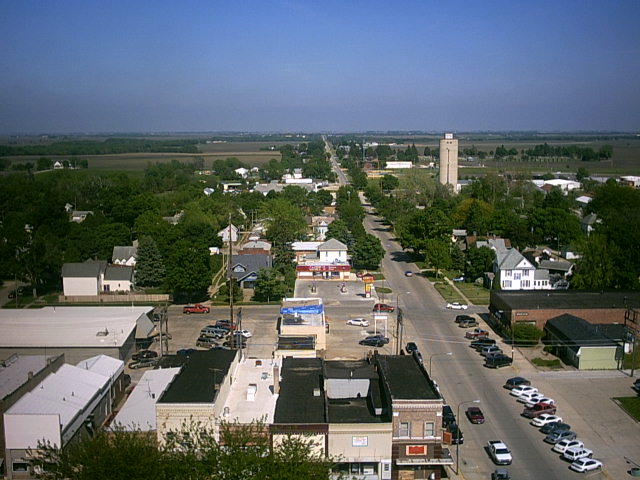 Rick Bland, 12-15-2008