Jefferson, Guthrie Center Settle Old Dispute


The cities of Jefferson and Guthrie Center have reached an agreement which finally settles a generations-old lawsuit filed by Guthrie Center seeking damages incurred in the early twentieth century. The lawsuit, originally filed against Jefferson, claimed that an unnamed medical equipment salesman swindled the town out of thousands of dollars by selling used and/or below-grade equipment to local doctors. Over the years, the damages had ballooned due to interest, and the two cities had remained deadlocked.

In order to avert an impending embarrassing trial, the city of Jefferson has agreed to give Guthrie Center the Mahanay Tower, along with all rights to the Bell Tower Festival and any future proceeds this entails. Also, no one in Jefferson will be allowed to use the words or phrases "Mahanay Tower", "Bell Tower", "Bell Tower Festival", or "carillon". All future class reunions will thus be held in Guthrie Center.

Along with the ceding of the Bell Tower to Guthrie Center, Guthrie will also receive the Home State Bank ATM (full), and Ferroll's Place.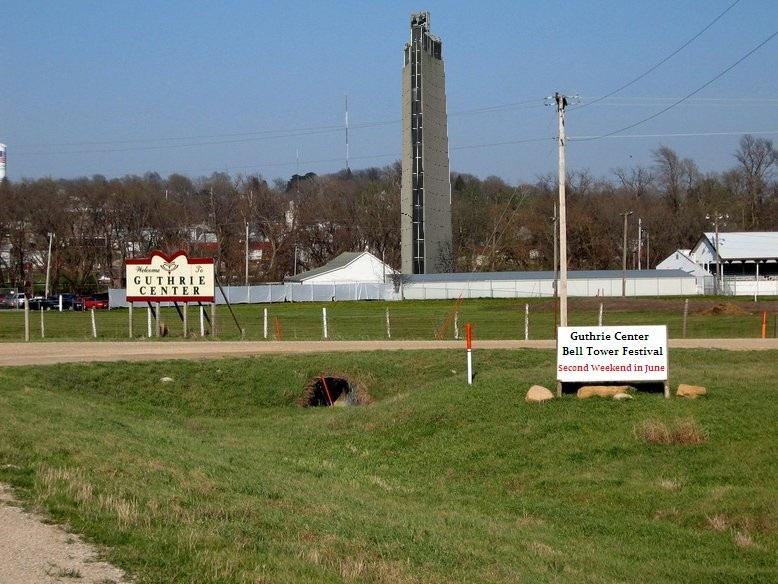 Rick Bland, 07-22-2010