The Inside Story of Jefferson's "Haunted House"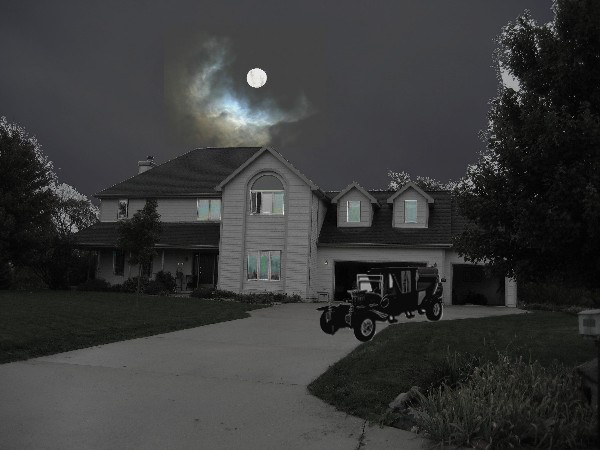 As Halloween approaches, our attention is once again drawn to Jefferson's only true, documented "haunted" house. Unlike other urban legends, the unusual and paranormal occurrences
around this property are all well-documented and are a matter of public record.

Located near the west edge of town (the address is being kept secret at the request of the owners), this sprawling, upper-middle class home has been the sight of numerous unusual disturbances in recent years. Neighbors frequently refer to it simply as "that haunted place", and cross themselves even when driving by in broad daylight.

Legend has it that it was once the home of an average, middle-class man who apparently went insane and repeatedly threatened his family and pets. His ghost is still seen wandering around the property at odd hours. Rumor is that he heard voices from beyond and was under their control. Neighbors report hearing odd noises in the middle of the night. It is absolutely no wonder that the house has remained up for sale for many months with no takers.

Although all of the supernatural happenings at this house are too numerous to mention, a few of them are well-documented:

1. The house seemed to be repeatedly entered, even though it was always locked up.
2. Hundreds of buzzing mosquitoes suddenly appeared during Bell Tower weekend.
3. The current resident continuously awakens in a stupor, and can't remember the previous evening.
4. The lawn repeatedly grows unevenly, no matter how it is mowed.
5. The owners' cell phone bills show numerous, unexplained calls.

No matter how many neighbors we contacted, they all refused to comment on the supernatural occurrences at this house, obviously out of fear of retaliation from these unknown forces. We can only wish good luck to the next owners.


submitted by Rick Bland, city editor