JEFFERSON GOES "GREEN" WITH NEW MOTEL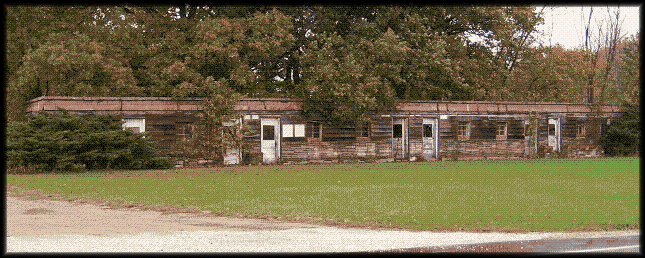 A group of local developers has announced plans to open a long-awaited "green" luxury motel near Jefferson, Iowa. In keeping with today's politically correct demands for alternative energy, vegetarian diets, and reduced carbon footprints, a sight west of town has been selected to offer the growing tourist community an alternative to the cookie-cutter accommodations offered at Jefferson's other fine overnight venues.
Absolutely no fossil fuels will be used in the maintenance and upkeep of this motel. Furthermore, there will be no amenities such as continental breakfasts or heated pools. Instead, visitors will be treated to a more natural, organic-based environment. Travelers will be able to select their meals from any number of a variety of vegetation, which will conveniently be grown inside of their rooms.
The entire structure is heated completely by solar power (read: the sun).Also, there is no obnoxious, concrete heated pool. Instead, the passerby is treated to the option of using any of several natural pools, some of which are located inside the individual rooms.
There are many natural activities offered nearby for the curious Jefferson tourist. One can spend the day engrossed in activities including walking, reading, birdwatching, photography, or using your CB radio.
Throughout one's entire stay at this resort, they can sleep peacefully listening to woodland creatures knowing that they are one with nature, and are in no way contributing to global warming or environmental pollution.
Although there is no charge for staying at this new facility, donations are encouraged and can be made by sending them directly to this web site. Of course, we can not be held responsible for any legal fees or fines incurred during your visit.