Coach Waskow Unveils New Recruit

JSPC high school track and field coach Dave Waskow has unveiled a new recruit whom he hopes will end the succession of mediocre track and field efforts recently endured by the team. Hailing from Bridgeport, CN, this new "student" is being expected to raise the bar in Jefferson track and field achievements.

Mr. Waskow recently introduced the new student-athlete as Todd Feldmann, from Bridgeport, Connecticut. He will be transferring to Jefferson just in time for track season. Mr. Waskow describes Todd as a "very bright and ambitious youth" who will be running the second, third, and fourth legs on the varsity 1500 meter relay, the 1000 meter run, the 100 meter dash, the high and low hurdles, the pole vault, the high jump, the one mile run, and the discus throw.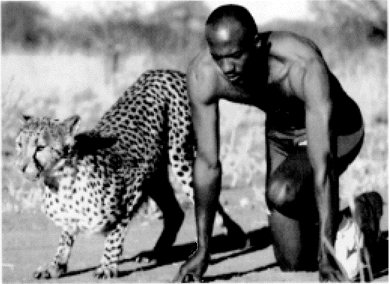 Jeffersoniowanews.com has done a little digging into Mr. Feldmann's past, however, and the results have raised some very serious questions concerning his eligibility. It appears to us that Todd's actual name is Najeeb Abdul-Hakeem, and he was recently barred from competing in athletics on the Ethiopian Olympic team due to repeated doping violations. It also seems that Mr. Hakeem is actually 27 years old. On the plus side, it should be noted that he seems to have all of his high school eligibility left.

The photo above was taken of Mr. Hakeem at a local event in Addis Ababa, in which he attempted to outrun an underfed cheetah from a stationary start to a pile of raw camel meat 100 meters away.

Najeeb's arrival in Jefferson has been slightly delayed while he recovers from the various mauling injuries which he received in this incident.


Rick Bland, contributor