JIN's Annual

Full-Contact Sledding Contest Returns

Once again, this year, Jefferson Iowa News is sponsoring its annual Greater Greene County Full Contact Team Sledding Championships, which will be held at Seven Hills Park at a time and date to be determined. Practice runs are being discouraged, as usual. Many injuries and fatalities can be avoided by following this simple rule.

With the recent snowfall the Jefferson area has experienced, teams are lining up to compete for the prestigious grand prize. Teams that were involved last year have replaced injured and deceased members and are back to challenge for the title. The rules committee will once again consist of Tom Ganoe and his attorneys.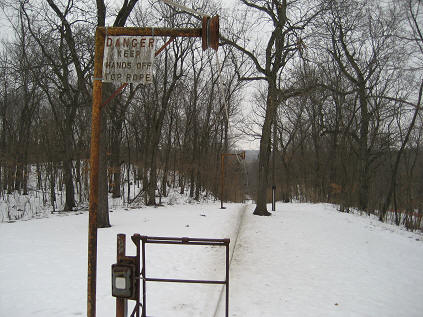 As usual, complete rules and policies will be posted near the bottom of the run, so as not to influence teams in their effort to win the coveted title of full-contact sledding champions. Reaching the bottom of the slope is of course the goal, but points are also achieved by getting your teammates there in one piece.

Keep in mind that this is not a free-for-all. Due to several complaints last year, this year's championships will not allow the use of either racial slurs or softball bats. If this was your team's plan, perhaps you should reconsider the true traditions of this event.

It should also be mentioned that this year, teams will be required to follow the designated downhill course. No other path should be used, as full contact is the name of the event, after all. Teams are allowed to select their own protective uniforms, however, clubs, sharpened instruments, and projectiles will no longer be considered protective.

Due to the intricate judging of this event, it should be noted that is is possible to achieve victory without achieving the bottom of the slope. For instance, last year the third place team was eliminated less than halfway down the course. However, they had racked up enough full-contact points to effectively prevent several teams from competing this year.

This is one of Greene County's own native original sporting events, and all eyes will be focused on Seven Hills as the date draws near. We all remember sledding down this run as kids, but this is one weekend when only the most devoted sledders own the spotlight. This year paramedics will be on call from the nearby Carroll County Medical Center, and can be on the scene in a matter of hours, if called promptly. Of course, no cell phones will be allowed.

For more information and registration procedures, follow this web site as details will be posted.
Rick Bland, 12-08-2008