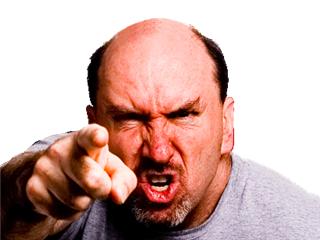 YOUR OFFICIAL ORVILLE BASS ARCHIVES
For your convenience, you can now review all of Orville K. Bass's famous rants,
or simply catch up on editions you may have missed.
Orville's rants are listed below in chronological order. Merely click on the title and
you are instantly whisked to that particular invective.
Orville will continue to be published approximately monthly. Catch his latest rants
by accessing his regular link on our web site.
Topic and date of initial publication:
1. The Right to Arm Bears 06-12-08
2. Senior Citizens Cause Inflation 06-19-08
3. Bass on Obama 06-26-08
4. Unconstitutional Smoking Bans 07-03-08
5. High Gas Prices 07-10-08
6. Bass on Women Drivers 07-17-08
7. Global Warming 07-24-08
8. Bass on Flood Victims 07-31-08
9. Bass on Obama II 08-07-08
10. The Olympic Games 08-14-08
11. Farm Subsidies 08-21-08
12. The Iowa Caucuses 08-28-08
13. Bass Tackles Immigration 09-05-08
14. Bass on Teachers' Pay 09-12-08
15. Undecided Voters? 09-23-08
16. Bass on Capital Punishment 10-10-08
17. Stop With the Checks! 10-20-08
18. Bass on Halloween 10-26-08
19. Bass on Slow Drivers 11-02-08
20. Who Needs Term Limits? 11-10-08
21. Bass on Retirement Accounts 11-17-08
22. Bass on Religion 11-24-08
23. The Meaning of Christmas 12-01-08
24. The Bottled Water Hoax 12-08-08
25. Public School Funding 12-15-08
26. The Female Workforce 12-29-08
27. Bass on Iowa Weather 01-07-09
28. Dog Lovers Are Fools 01-17-09
29. Bass on Online Shopping 01-28-09
30. Look At My Tax Refund! 02-12-09
31. Government Bailouts 02-20-09
32. Zero Tolerance 03-05-09
33. Bass on Commuting 03-19-09
34. Bass on Television 03-26-09
35. Bass on Ted Kennedy 09-03-09
36. Where the Hell is New Jersey? 09-17-09
37. Bass on Nuclear Power 09-27-09
38. Too Many Stop Signs! 10-10-09
39. Bass on E-mails 10-25-09
40. Bass on Cell Phones 11-05-09
41. Rap Music Sucks 11-17-09
42. ISU Football Fans are Morons 12-03-09
43. In Defense of Marriage 01-11-10
44. Enough Pink Already! 02-02-10
45. Support Tiger Woods! 02-26-10
46. The Health Care Debate 03-14-10
47. Bass on Sarah Palin 03-29-10
48. Bass on Old Drivers 04-17-10
49. Fire Is Not A Bad Thing! 05-08-10
50. Bass on Oil Spills 06-02-10
51. We're Not Breaking the Law! 06-29-10
52. Bass on Heaven 07-23-10
53. Soccer Is For Sissies! 08-24-10
54. Lotteries, Glen Beck, and Taxes 09-15-10
55. The Ten Commandments 10-31-10
56. Happy Thanksgiving! 11-24-10
57. Abortion and Sex 12-05-10
58. Bass on Divorce 01-07-11
59. Valentine's Day Sentiments 02-06-11
60. Wrestling is Real! 03-04-11
61. What's Wrong With the Generals? 04-11-11
62. Bass on The Rapture 05-21-11
63. Men Are Superior to Women! 06-23-11
64. Start Teaching History! 07-31-11
65. Bass on Economics 08-31-11
66. The Big Ten Sucks! 10-29-11
67. Newt Gingrich - For Real?? 11-30-11